First Buffalo Total Basement Finishing
URL: http://www.firstbuffalotbf.com/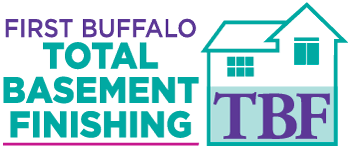 Basement Finishing, Remodeling, & Waterproofing Services:
If you're looking to finish or remodel your basement, we can help. Here at First Buffalo Total Basement Finishing, we don't just remodel basements. We offer an innovative system and superior craftsmanship to create a comfortable space that you'll love.
Service Areas: Buffalo, Amherst, Clarence and Tonawanda, Niagara Falls, Lockport, North Tonawanda, Jamestown, Hamburg, Lancaster, and surrounding areas.
Contact Info:
First Buffalo Total Basement Finishing
1286 Broadway. Buffalo, NY 14212
Phone: 716-346-8642
Current Rating:
0.00
Number of Votes:
0
Date Submitted:
25-Mar-2016
Last Updated:
15-Sep-2016
What do you think of this listing?