Energy Swing Windows
URL: http://www.energyswingwindows.com/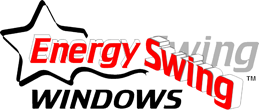 Replacement Windows and Doors, Swing-in Windows:
Energy Swing Windows is your local expert for Windows and Doors. In business since 1996, we are known and trusted in the area for high-quality service and solutions for your window and door needs. Proudly serving all of Pittsburgh, PA and surrounding areas. We'll help you choose the option that feels right for your home so give us a call today for a free, no obligation estimate!
Contractor ID: PA001856
Contact Info:
Energy Swing Windows
3245 Miracle Drive, Murrysville, PA, 15668
Phone: 724-972-0075
Current Rating:
0.00
Number of Votes:
0
Date Submitted:
14-Mar-2016
Last Updated:
14-Mar-2016
What do you think of this listing?