Kool Foam LLC
URL: http://www.okcslabjacking.com/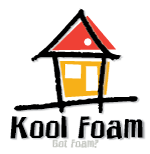 Residential and Commercial Spray Foam and Concrete Leveling Services:
Specializing in residential and commercial Spray polyurethane foam (SPF) insulation services for domestic and commercial properties in Oklahoma and Kansas. Kool Foam also offers concrete lifting and leveling, PolyLEVEL injections, foundation and pool deck repair, slab jacking, and trench breakers used in pipelines to control erosion in the greater Wellington, KS, Ponca City, Woodward, Enid, and Clinton, OK.
What makes them Special and Cool?
They have what it takes to make your building energy efficient and level, so it does not sink or fall apart due to foundation sinking ground erosion, and effects of time. Of course, energy efficiency is an added bonus if your building is to stay!
Professional Accreditation:
PolyLEVEL authorized dealer, BBB accredited, Foundation Supportworks accredited.
Contact Info:
Kool Foam LLC
66565 Aline Road,Helena, OK 74761
Toll Free Phone: 1-855-654-4168
Current Rating:
9.50
Number of Votes:
2
Date Submitted:
25-Jun-2014
Last Updated:
24-Jun-2015
What do you think of this listing?