J. Alexander Roofing
URL: http://www.jalexanderroofing.com/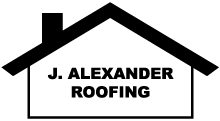 Roofing, Gutters & Downspouts, and Roof Inspection Services:
J. Alexander Roofing, an Owens Corning Platinum Preferred company, is a locally owned and operated roofing contractor that has been in the contracting business for over three generations. Whether you are having your whole roof replaced or you need help with minor roof repairs, J. Alexander Roofing can help! Visit them online today for a free estimate!
The company has been in business since 2005.
Contact Info:
J. Alexander Roofing LLC.
865 S Main St, Findlay, OH 45840
Phone: 1-844-723-9100
Current Rating:
0.00
Number of Votes:
0
Date Submitted:
1-May-2015
Last Updated:
3-May-2015
What do you think of this listing?