Vulcan Waterproofing
URL: http://vulcanwaterproofing.com/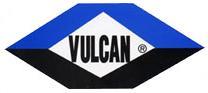 Company Direct Basement Waterproofing Services:
Specializes in commercial and residential basement waterproofing including basement flooring, sump pump installations, pressure relief systems, mold and mildew removal, basement ventilation and air quality control in Connecticut, New York, Pennsylvania, New Jersey, and Delaware.
What makes them special and unique?
They claim to have invented basement waterproofing business and many techniques that they use. The company does not use subcontractors, they do all the work themselves covering much of the northeastern region on the US. They have a good rating on Home Advisor. Free inspections and estimates are available. The company has been in business since 1947.
Contact Info:
Regional Headquarters 76-28 Parsons Blvd. Flushing, NY 11366
Toll Free Phone: 1.877.885.2268
Current Rating:
7.00
Number of Votes:
1
Date Submitted:
4-Aug-2014
Last Updated:
8-Aug-2014
What do you think of this listing?